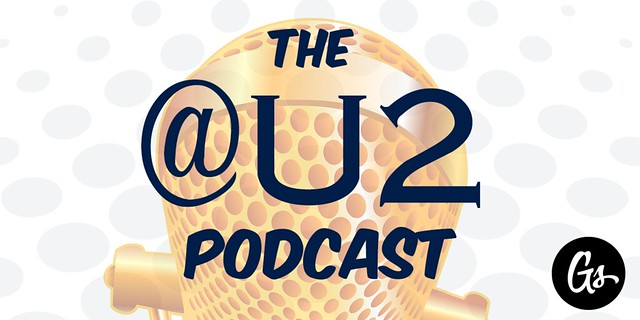 From "Shadows & Tall Trees" to "13 (There Is A Light)," we're talking about the songs that have ended U2's studio albums -- our picks for the best and worst and everything in between. This edition of our podcast runs almost 90 minutes and features staffers Marylinn Maione, Eric Gifford, Chris Enns and myself.
If you've subscribed to the podcast via iTunes or your favorite RSS reader, you'll get the download automatically. You can also listen on Goodstuff.fm:
@U2 Podcast #86 - There's Always a Bigger U2 Fan Than You
We have a couple hashtags you can use to contribute to the podcast going forward:
#askatu2 — if you have a response to something you hear on the podcast, or just want to ask a question or suggest future topics
#atu2podcast — send a photo of yourself listening to the podcast!
Thanks for listening! You can listen to this episode below.