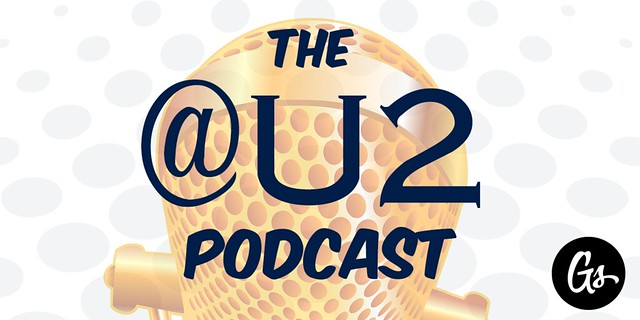 Is there space on the GA floor? Is the newer version of MacPhisto effective? Will the "One" video seen in Tulsa ever re-surface? In this episode, host Chris Enns and guests Matt McGee and Tassoula E. Kokkoris address those questions and offer their first impressions of the shows they've seen. The episode is spoiler-iffic too, so if you're still holding out for surprises, pause your listen on this episode.
If you've subscribed to the podcast via iTunes or your favorite RSS reader, you'll get the download automatically. You can also listen on the web:
@U2 Podcast #81 – Just End the Show: A Review of U2's E+I Tour (So Far)
We have a couple hashtags you can use to contribute to the podcast going forward:
#askatu2 — if you have a response to something you hear on the podcast, or just want to ask a question or suggest future topics
#atu2podcast — send a photo of yourself listening to the podcast!
Thanks for listening! You can watch a recorded version of the live video stream below.