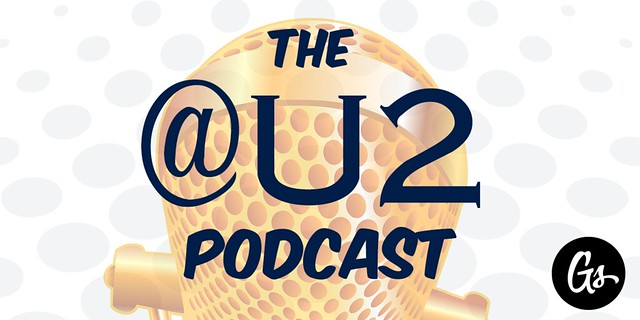 We're back with the first @U2 podcast of 2018, and our discussion continues about U2's latest album, Songs Of Experience. Join Christopher Endrinal and host Chris Enns for a more musically literate look at four tracks: "Red Flag Day," "The Little Things That Give You Away," "American Soul" and "You're The Best Thing About Me."
If you've subscribed to the podcast via iTunes or your favorite RSS reader, you'll get the download automatically. You can also listen on the web:
@U2 Podcast #78: A Few Songs of Experience, Theoretically Speaking
We have a couple hashtags you can use to contribute to the podcast going forward:
#askatu2 — if you have a response to something you hear on the podcast, or just want to ask a question or suggest future topics
#atu2podcast — send a photo of yourself listening to the podcast!
Thanks for listening! You can watch a recorded version of the live video stream below.