LISTEN: @U2 Podcast #59 - Ultraviolet: Opening Night of The Joshua Tree Tour 2017
@U2, May 18, 2017
By: Tassoula E. Kokkoris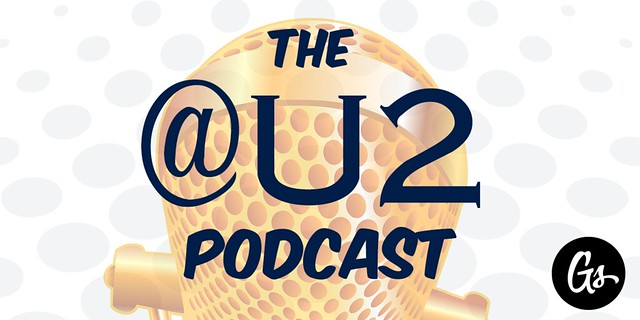 On May 12, U2 launched the 30th anniversary tour of their beloved album, The Joshua Tree. Thousands of fans converged on BC Place in Vancouver, British Columbia, Canada for the show, which included some of the band's most celebrated hits. After the show, several atu2 staff members gathered in a nearby hotel to eat a traditional post-show pizza, decompress and discuss various elements of the experience. Due to some equipment issues, the show was recorded as a Periscope stream vs. a traditional podcast, so that's what you'll hear in this episode. Join Sherry, Tassoula, Becky, Jill and Staff Emeritus Michelle to hear their thoughts as Chris hosts with questions from the live chat.
If you've subscribed to the podcast via iTunes or your favorite RSS reader, you'll get the download automatically. You can also listen on the web:
@U2 Podcast 59 — Ultraviolet: Opening Night of The Joshua Tree Tour 2017
We have a couple hashtags you can use to contribute to the podcast going forward:
#askatu2 — if you have a response to something you hear on the podcast, or just want to ask a question or suggest future topics
#atu2podcast — send a photo of yourself listening to the podcast
Thanks for listening!