LISTEN: @U2 Podcast #50 - A Conversation With Andy Greene from Rolling Stone
@U2, February 08, 2017
By: Matt McGee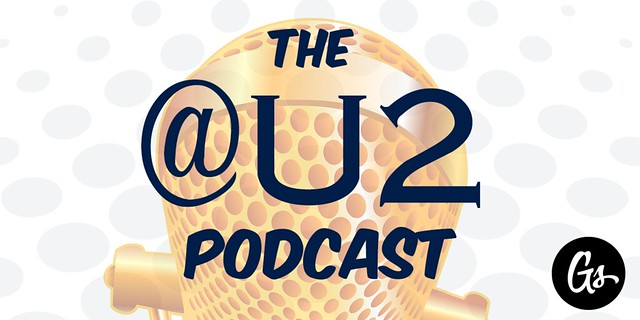 Andy Greene made a lot of friends in U2 fandom recently when he peppered Adam Clayton and The Edge with questions about why U2 doesn't play concert rarities like "Acrobat" and "Drowning Man." Those questions -- part of Greene's interview series about the upcoming Joshua Tree Tour 2017 on RollingStone.com -- were proof that he's a U2 nerd like a lot of us, and all the reason we needed to invite him to record a podcast chat with us!
That conversation is available now, and it includes lots of additional talk about those recent interviews, plus some funny stories -- like the time Bono filibustered for almost 20 minutes and nearly ruined Greene's interview, or the time U2 wanted to say hello to Greene before a concert, but he ... well, let's save that story for the podcast. This episode run 53 minutes and we hope you enjoy it as much as we did!
If you've subscribed to the podcast via iTunes or your favorite RSS reader, you'll get the download automatically. You can also listen on the web:
@U2 Podcast #50: A Conversation With Andy Greene from Rolling Stone
We have a couple hashtags you can use to contribute to the podcast going forward:
#askatu2 -- if you have a response to something you hear on the podcast, or just want to ask a question or suggest future topics
#atu2podcast -- send a photo of yourself listening to the podcast
Thanks again for listening!