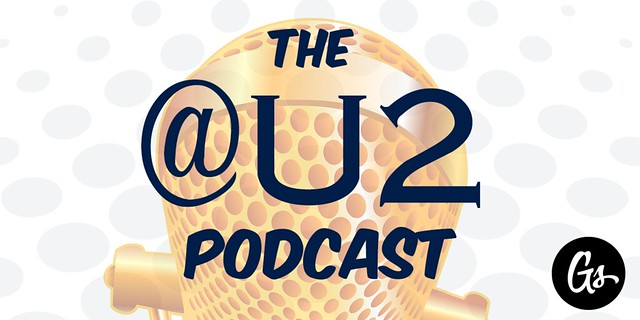 MacPhisto is back, and his return came just at the right time for our latest podcast -- one that just happened to be dedicated to U2's Zooropa album. Talk about perfect timing, right?! Those are the two main topics on this episode, which continues our #U240 album series. This time, Sherry Lawrence, Marylinn Maione and Ian Ryan join host Chris Enns for a 74-minute episode that includes your #askatu2 questions/comments and more.
If you've subscribed to the podcast via iTunes or your favorite RSS reader, you'll get the download automatically. You can also listen on the web:
@U2 Podcast #44: Basking in Lemon (A Discussion of Zooropa)
We have a couple hashtags you can use to contribute to the podcast going forward:
#askatu2 -- if you have a response to something you hear on the podcast, or just want to ask a question or suggest future topics
#atu2podcast -- send a photo of yourself listening to the podcast
Thanks again for listening!