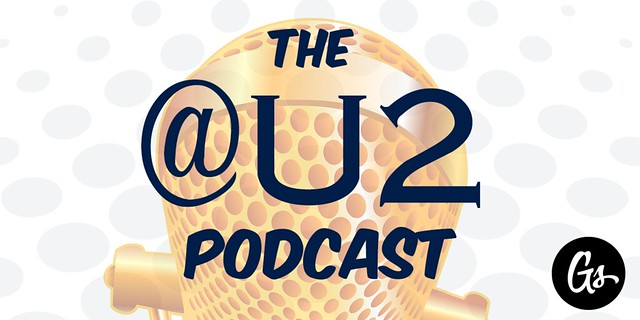 According to our occasional worldwide U2 Fan Survey, Achtung Baby is the most-loved U2 album of all. So I'm guessing we don't need to write a long introduction and try to convince most of you to listen to our latest #U240 podcast, which dives deeply into that album for almost 90 minutes! Sherry Lawrence, Tassoula Kokkoris, Chris Enns and myself go song-by-song through the album sharing stories, memories and what the songs mean to us. We also share Achtung Baby-related tweets from listeners, giggle over a certain photo of Adam and more!
If you've subscribed to the podcast via iTunes or your favorite RSS reader, you'll get the download automatically. You can also listen on the web:
@U2 Podcast #43: Outside Podcast (A Discussion of Achtung Baby)
We have a couple hashtags you can use to contribute to the podcast going forward:
#askatu2 -- if you have a response to something you hear on the podcast, or just want to ask a question or suggest future topics
#atu2podcast -- send a photo of yourself listening to the podcast
Note: We had some audio issues with the original audio file that you may have auto-downloaded over the weekend. Those issues have been fixed, so some of you may need to delete the file and download it again, or just mark it as played to get the newer version.
Thanks again for listening!