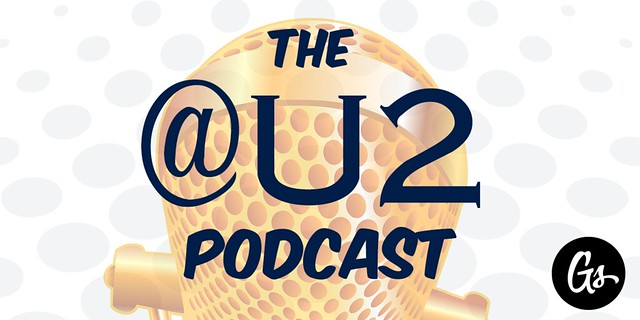 Bonus podcast time! We're still on our bi-monthly schedule and didn't quite plan on doing a podcast this week, but the opportunity to talk about the first set of results from the U2 Fan Survey 2016, plus Bono's and Edge's appearance at the iHeartRadio Awards was too much to pass up. Special guests Beth Nabi and Chris LeClere joined Chris Enns and myself to cover those topics and answer a good set of #askatu2 questions and more.
This week's episode runs 70 minutes. If you've subscribed to the podcast via iTunes or your favorite RSS reader, you'll get the download automatically. You can also listen on the web:
@U2 Podcast #28: I Can't Get This U2 Podcast Off My Phone
We have a couple hashtags you can use to contribute to the podcast going forward:
#askatu2 -- if you have a response to something you hear on the podcast, or just want to ask a question or suggest future topics
#atu2podcast -- send a photo of yourself listening to the podcast
Thanks again for listening!