Bits & Bytes
A collection of the latest U2 news and announcements posted by our staff.

Posted: November 16, 2017


A fourth track from Songs Of Experience is now available on digital music stores and streaming services. "American Soul" is available for purchase on iTunes Music Stores around the world. It's also available for streaming on Spotify and other services.

The track runs 4:22 and begins with spoken-word lyrics by rapper Kendrick Lamar -- a continuation of his rap at the end of "Get Out Of Your Own Way," the song that precedes "American Soul" on the album. Later, "American Soul" offers a familiar chorus: "You are rock 'n' roll / You and I are rock 'n' roll," Bono sings, with the same music and melody as "Volcano" from Songs Of Innocence. It's not the only new song that refers back to Songs Of Innocence so obviously; we're told that "13," the final track on SOE, is a reprise of SOI's "Song For Someone." (Note that William Blake had similar connections in the poems that he wrote for his Songs Of Innocence And Of Experience collection.)

Posted: November 16, 2017


U2's tours have had a pretty good streak of winning at the annual Billboard Touring Awards. That continued this week, with The Joshua Tree Tour 2017 winning for "Top Boxscore" -- the award is specifically for U2's shows at the Stade de France near Paris on July 25-26, 2017.

But U2 missed out on two other BTAs this year -- Top Tour and Top Draw. Those honors both went to Guns N' Roses' "Not In This Lifetime Tour."

U2 previously won Top Tour and Top Draw in 2005, 2010 and 2011. The band picked up Top Boxscore in 2005 and 2009 for its shows at Croke Park in Dublin on the Vertigo and 360 tours, respectively.

You can see the full list of winners on Billboard.com.

Posted: November 13, 2017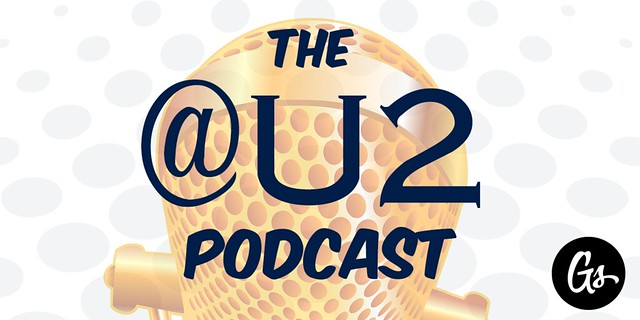 Fan club presales begin this week for the Experience + Innocence Tour 2018, and John -- AKA "Bigwave" -- from the Zootopia forum on U2.com stopped by our podcast Monday for a last-minute chat about what to expect this week. Whether you're the Experience group or Innocence, tune in and get the scoop on what's happening.
If you've subscribed to the podcast via iTunes or your favorite RSS reader, you'll get the download automatically. You can also listen on the web:
@U2 Podcast #71: Answering FAQ's About Presale Tickets for U2's Experience and Innocence Tour
We have a couple hashtags you can use to contribute to the podcast going forward:
#askatu2 — if you have a response to something you hear on the podcast, or just want to ask a question or suggest future topics
#atu2podcast — send a photo of yourself listening to the podcast
Thanks for listening!

Posted: November 13, 2017


In December, U2 will become the fifth artists featured on the At the BBC series on BBC One with an exclusive one-hour program, U2 At the BBC. The series began two years ago with Adele and has since highlighted Michael Buble, Sam Smith and Harry Styles.

The U2 installment will be presented by Cat Deeley and share backstage footage from Brazil, where the band performed their final shows of The Joshua Tree Tour 2017 tour. In addition, the program will feature interviews with the band and special performances of new tracks from Songs Of Experience, as well as old favorites, recorded at the iconic Abbey Road Studios in London.

We'll post an update when a specific airdate/time is announced.

Posted: November 11, 2017



U2 performed to 7,000 people in London's Trafalgar Square as part of MTV Europe's Pre-EMA Party to celebrate the awards ceremony on Sunday night. The 2017 Global Icon Award winners treated the crowd to a 45-minute greatest hits style set with two new Songs Of Experience tracks in the middle: "Get Out Of Your Own Way" and "You're The Best Thing About Me." The set ended with a reprise of "Get Out Of Your Own Way" complete with a variety of protest signs given to the audience for the MTV cameras to film. Some signs included ZooTV phrases like "Everything You Know Is Wrong," "Call Your Mother," and "Every Artist Is A Cannibal."

The set began with "Sunday Bloody Sunday." During it, Bono said, "What do we got for Manchester? What do you got for Mogadishu? What do you got for Myanmar? A message of hope...a message of hope." Earlier today, U2 released a statement regarding Myanmar's refugee crisis with the Rohingya people and Aung San Suu Kyi's silence on it; encouraging fans to support Amnesty International's action to stop the ethnic cleansing in the region.

Portions of tonight's Pre-EMA party will be part of the MTV EMA broadcast tomorrow, Nov. 12. The awards show will broadcast live at 8pm (local) in London and across Europe. It will air in the US and Canada live on MTV starting at 3pm Eastern.

See the full setlist of the Pre-EMA set.

Posted: November 06, 2017



Earlier in the week, it was announced that U2 would host a listening party for their new album Songs of Experience with fans in Los Angeles as part of an iHeart Radio contest. Today, more announcements emerged about a similar contest on the east coast, in New York, specifically. Radio stations reaching far and wide are offering chances to win, such as MMM 105.5 fm in Madison and 94.7 Fresh in Washington, D.C.

The "U2 Experience" takes place in Los Angeles, Nov. 27 and New York City, Nov. 29.


Posted: October 12, 2017



Let's get out the Joshua Tree Tour vote! U2 have received a 2017 American Music Awards nomination for Tour of the Year. Also nominated are Coldplay and Garth Brooks. The fan-voted awards ceremony will take place Sunday, Nov. 19, at the Microsoft Theater in Los Angeles, broadcast on ABC. How to vote:

• Go to billboard.com/amas or theamas.com/vote.

• Post a tweet that includes the nominee's name or Twitter handle, the category name and #AMAs.