Bits & Bytes
A collection of the latest U2 news and announcements posted by our staff.

Posted: February 12, 2016


At the 27th annual Pollstar Awards for concert industry professionals, handed out Friday night in San Francisco, U2 and the Innocence + Experience Tour won the honors for Most Creative Stage Production.
Taylor Swift won for Major Tour of the Year. The full list of winners is at Pollstar.com.
Posted: February 09, 2016



U2 have been nominated for Best Tour in the 2016 iHeartRadio Music Awards. Also nominated for Best Tour -- a category new to the awards this year -- are Foo Fighters, Garth Brooks, Luke Bryan and Taylor Swift.

Justin Bieber and Meghan Trainor so far are lined up as live performers, with other nominees and guests to be announced at a later date.

Several of the awards categories allow fan voting, but not Best Tour.

The iHeartRadio Music Awards will air live from the Forum in Inglewood at 8 p.m. ET/5 p.m. PT April 3 on TBS, TNT and truTV, and will be simulcast on iHeartMedia stations nationwide, and on the iHeartRadio digital music platform.

Posted: February 04, 2016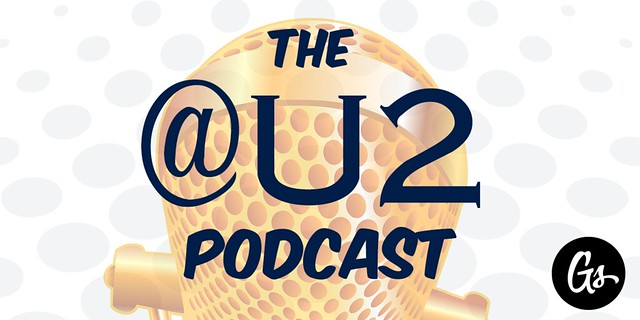 Tap, tap ... is this thing on? Hey, we're back! After a holiday- and vacation-fueled hiatus, podcast #23 is in the can and ready for your listening enjoyment. In this episode, Sherry Lawrence, Chris Enns and myself talk about the latest U2.com members' gift, the recent New York state ticket scalping investigation and more. We also answer your #askatu2 questions.
This week's episode runs 56 minutes. If you've subscribed to the podcast via iTunes or your favorite RSS reader, you'll get the download automatically. You can also listen on the web:
@U2 Podcast #23: You Did Record This, Didn't You?
We have a couple hashtags you can use to contribute to the podcast going forward:
#askatu2 -- if you have a response to something you hear on the podcast, or just want to ask a question or suggest future topics
#atu2podcast -- send a photo of yourself listening to the podcast
Thanks again for listening!

Posted: February 02, 2016


The We Are Family Foundation, founded by musician/producer Nile Rodgers, will honor Bono at a gala event and concert on April 29 in New York City.
The not-for-profit organization will give Bono its We Are Family Foundation Humanitarian Award, "which honors a person in the public eye who has made tremendous efforts and inroads into making the human condition better throughout the world." Previous award recipients include Sir Elton John, Peter Gabriel, Sting and Trudie Styler and others.
In addition to the awards ceremony and a fund raising auction, the news release says that Bono will perform with Nile Rodgers and CHIC.
It all happens on April 29 at Manhattan Center's Hammerstein Ballroom in New York City. The event is open to the public and tickets are on sale now, with prices ranging from $295 to $1,500 per person.