Bits & Bytes
A collection of the latest U2 news and announcements posted by our staff.

Posted: December 03, 2016


It's time for the 18th annual U2 Fan Christmas/Holiday Card Exchange, a chance for U2 fans to send greetings of the season to other fans worldwide!
To participate:
Send a message to u2christmas@gmail.com and give me your postal mailing address.
If you wish to participate, plan on sending at least 10 cards.
In early December, I will e-mail you the addresses of fellow U2 fans to send cards to.
Please let me know by December 7th if you want to be part of the card exchange. That way there will be time for cards to get to their destinations around the world.
Thanks again for participating and have fun!

Save

Posted: December 01, 2016



Bono appeared via video Wednesday night during "Walk That Walk" -- Glide Memorial Church's annual Holiday Jam concert gala in San Francisco. His brief message paid tribute to Glide's co-founders, Cecil Williams and Janice Mirikitani, and the work they've done through the church. With thanks to Andrew J., here's the video with Bono's comments.

Bono has been visiting Glide Memorial when he's in San Francisco for much of the band's history -- he explained his attraction to the church in a 1997 Pop-era interview.

Posted: November 30, 2016



Here at @U2, one of the things we're most proud of is the original content we provide, created exclusively by our staff. In case you missed any of it in November, the highlights are posted below:

In our weekly Off the Record column, Matt McGee reacted to the random Ohio U2 show that showed up on Ticketmaster, while Fernanda Bottini congratulated U2 on their recent Q award wins. The week after, Becky Myers "went there" and discussed the U.S. presidential election. Closing out the month, Tassoula E. Kokkoris advocated for action on #GivingTuesday.

Jill Marino continued our U2 Lists series with her "Top 10 U2 Songs for Recovery."

In addition, the @U2 Podcast featured these episodes:

We also had two more #U240 articles published. Tassoula E. Kokkoris offered her picks for the "40 Most Important U2 Songs," while Tim Neufeld authored "The Evolution of One."

To leave feedback on any of these @U2 originals, please visit our forum.

Posted: November 29, 2016



A new documentary about Prince's career will be released next year. Prince: R U Listening? will focus on his early years and rise to stardom.

The film will include interviews with his bandmates, friends and family. Famous artists including Bono, Mick Jagger, Billy Idol and Lenny Kravitz will also contribute.

The award-winning producer Michael Kirk will direct the documentary that is set to release within an international film festival circuit.

Posted: November 24, 2016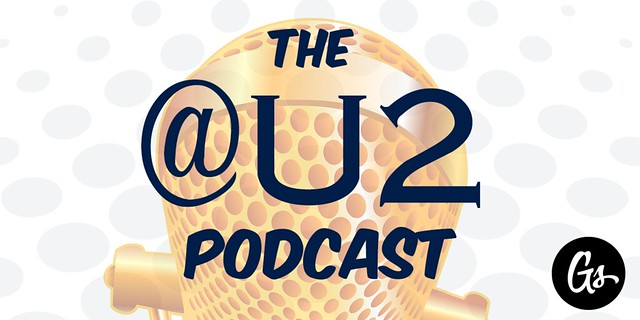 MacPhisto is back, and his return came just at the right time for our latest podcast -- one that just happened to be dedicated to U2's Zooropa album. Talk about perfect timing, right?! Those are the two main topics on this episode, which continues our #U240 album series. This time, Sherry Lawrence, Marylinn Maione and Ian Ryan join host Chris Enns for a 74-minute episode that includes your #askatu2 questions/comments and more.
If you've subscribed to the podcast via iTunes or your favorite RSS reader, you'll get the download automatically. You can also listen on the web:
@U2 Podcast #44: Basking in Lemon (A Discussion of Zooropa)
We have a couple hashtags you can use to contribute to the podcast going forward:
#askatu2 -- if you have a response to something you hear on the podcast, or just want to ask a question or suggest future topics
#atu2podcast -- send a photo of yourself listening to the podcast
Thanks again for listening!

Posted: November 23, 2016



Bono sang and joked and even dressed up like his Zoo TV-era character MacPhisto during Tuesday night's special (RED) edition of Jimmy Kimmel Live on ABC. The second annual (RED) Shopathon raised money for the fight against AIDS and will likely top last year's event, which raised $28 million dollars.

We'll go in chronological order to recap Bono's involvement in the show:

Early on, he joined with Halsey and Herbie Hancock to sing an updated version of Cole Porter's "Well, Did You Evah?" with 2016-themed lyrics. They called the new song, "What A Year This Has Been!"

After that, Bono did an interview with host Jimmy Kimmel talking about recent progress in fighting AIDS. He also talked about the two special experiences he's involved in that are available as part of the (RED) contest through Omaze. Julia Roberts joined the second half of the chat, so there are separate video clips.

After the other special guests talked about their (RED) experiences, the show ended with one more musical performance -- a comedy/satire song called "We're Going To Hell." This one's of particular interest to U2 fans because it included Bono bringing his Zoo TV-era character MacPhisto back to life at the end of the tune, albeit with a slightly updated look.

Interesting, no!!?? Fans in our forum are talking about the return of MacPhisto -- feel free to chime in with your two cents.

All of this, by the way, was taped on Monday in Hollywood.